Creo en Ti Album
This CD and its music is not intended for public schools because public schools can neither foster religion nor preclude it according to the US laws.
Prólogo
Esta producción es el llamado de Dios puesto en práctica.
Muchas veces sentimos el llamado de nuestro señor Jesús y tratamos de justificarlo de miles de maneras diciendo: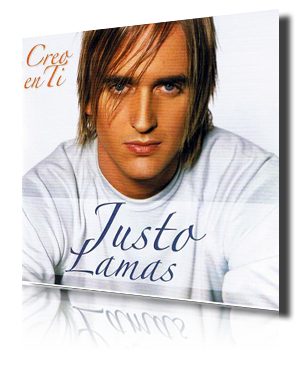 "Es mi cabeza" o "No puede ser que Dios me hable a mi" o nos planteamos ¿El me va a elegir, a mi, para que lleve su palabra? No… no es posible… y nos desmerecemos, ¡¡¡yo soy el menos indicado!!! Etc.
Sin embargo, nos olvidamos que El cuando eligió a sus discípulos, los 12, eran personas tan pecadoras e imperfectas como nosotros, pero la diferencia es que ¡¡¡OBEDECIERON!!! El llamado del señor Jesús.
Siento en mi corazón que debo animarlos a que se levanten de donde están en estos momentos y digan ¡¡¡PRESENTE JESÚS, AQUÍ ESTOY!!! Y que llevemos a la gente que lo necesita, además de su palabra, un abrazo, una mirada de amor; diciéndole; tú eres importante. No sirve de nada hablar del amor de DIOS a las personas si nuestra actitud corporal está desconectada de lo que estamos expresando.
Queridos amigos, deseo de todo corazón, que esta producción, sirva para todo aquel que está cansado, que sane las heridas de aquellos corazones lastimados, que ofrezca esperanza al desesperanzado, que fortalezca al debilitado, que le provoque alegría al que esté triste, pero sobre todas las cosas, que glorifique el nombre del autor e inspirador de este material, nuestro amado señor Jesús.
PLAY SONG